Following a successful 2014/15 season, the Blaugrana have only experienced defeat on the European stage. Despite this, their domestic record is outstanding in retrospect. The Catalans were well and truly in the race last season, despite finishing third. This time, though, they are beset by a slew of issues that only indicate that things are about to get worse from where they are currently.
While FC Barcelona's poor financial and management situation remains the driving force, here are five on-field explanations for the club's troubles this season.
1. Losing two of the team's greatest players in the same window
Despite the fact that he became a free agent in July, Lionel Messi was obligated to stay with FC Barcelona until the very last minute. He was supposed to return to Argentina after a hard-fought Copa America victory and continue to carry the club on his shoulders once more. Things, however, took a turn for the worst, and Barcelona's issues eventually took over. The club not only failed to sign Messi, but also lost Antoine Griezmann to Atletico Madrid in the last days of the transfer window.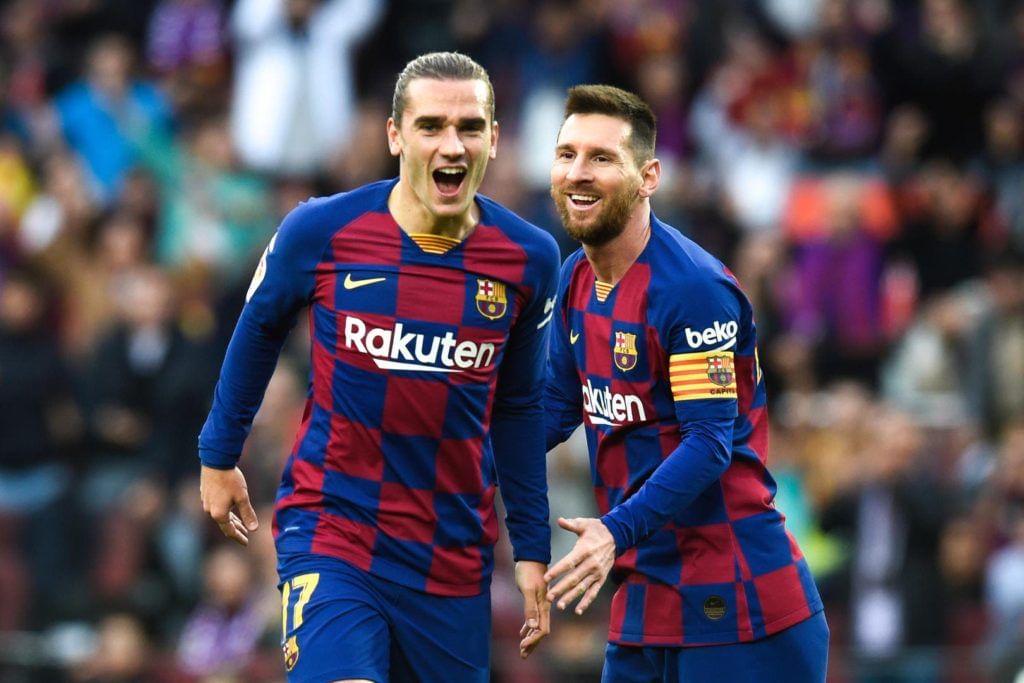 The combination has been crucial to the team's success – any that has come at the Camp Nou since 2019/20 – with the Frenchman having a greater influence in his second season. Last season, Messi and Griezmann combined for 43 goals and 16 assists. Losing Messi's individual brilliance, which is more likely to win you games than any other player's, is a tremendous loss in and of itself. Furthermore, the club's failure to keep Griezmann, a player who has experience as a match winner with Atletico Madrid, has come back to haunt them.
2. Injuries to key players prevent them from participating.
Barcelona's start to the season has been hampered by injuries, in addition to losing important players from previous season. Ansu Fati, the recently minted number ten, is yet to compete this season. As was the situation with Ousmane Dembele, who limped out of France's European Championship campaign in the middle of it. On their days, these two have been the sparks that have led to victories at Camp Nou.
Similarly, Martin Braithwaite, Jordi Alba, Alejandro Balde, and Pedri are no longer on the pitch for FC Barcelona. Although it is debatable if Braithwaite's talent is suited to Barcelona, he has been one of the most aggressive players on the pitch. His absence, especially off the bench, has had a significant impact as a no. 9 who can dart into openings in the box.
3. Insufficient vertical play
FC Barcelona no longer has to settle for draws; they now dominate every single attacking metric but goals. In the 0-0 tie, Cadiz had more shots on goal and more anticipated goals (xG) than FC Barcelona. The cumulative statistics from the first five matches point to the same conclusion: Barcelona is not as vertical and does not create as many opportunities.
The fact that FC Barcelona has nine points from five games isn't the only criteria that places them in the middle of the standings. In terms of xG accumulated in the first five games, the team is now in seventh place. This not only demonstrates their lack of quality when it comes to crafting shots, but it also raises another area of contention.
4. The transition time for new signings
Barcelona is regarded as a club to which new players find it difficult to adjust quickly. All of these stars, from Luis Suarez and Frenkie De Jong to Antoine Griezmann, have struggled in the first phase in recent years. With this in mind, it may be too much to ask of the new recruits at this point. Multiple exits, on the other hand, have only raised expectations for the arrival, necessitating the inclusion of fresh signings in the conversation.