The football sector is one of the most growing industries on the planet. It is fair to say that the sportsbooks we know today have grown the most as a result of the success of football. This sport has always been the most popular around the world and our football league team's success has only added to the football craze.
Football is the most well-represented sport in the betting markets around the world. You can now gamble on a large choice of the league, competition, and cup options from all continents without any issues. Depending on the bookmaker, each match has a specific elaboration that you can pay for, and the choices are truly endless.
Classic triple betting is a 1X2 game in which you identify the winner of a specific match, but today's offerings are much more than that, and we'll go through the most popular ones, such as double chance, correct outcome, halftime/end, and others. There are a lot of football prediction apps that can help you make more precise bets and with that have a higher winning rate.
1. Stat24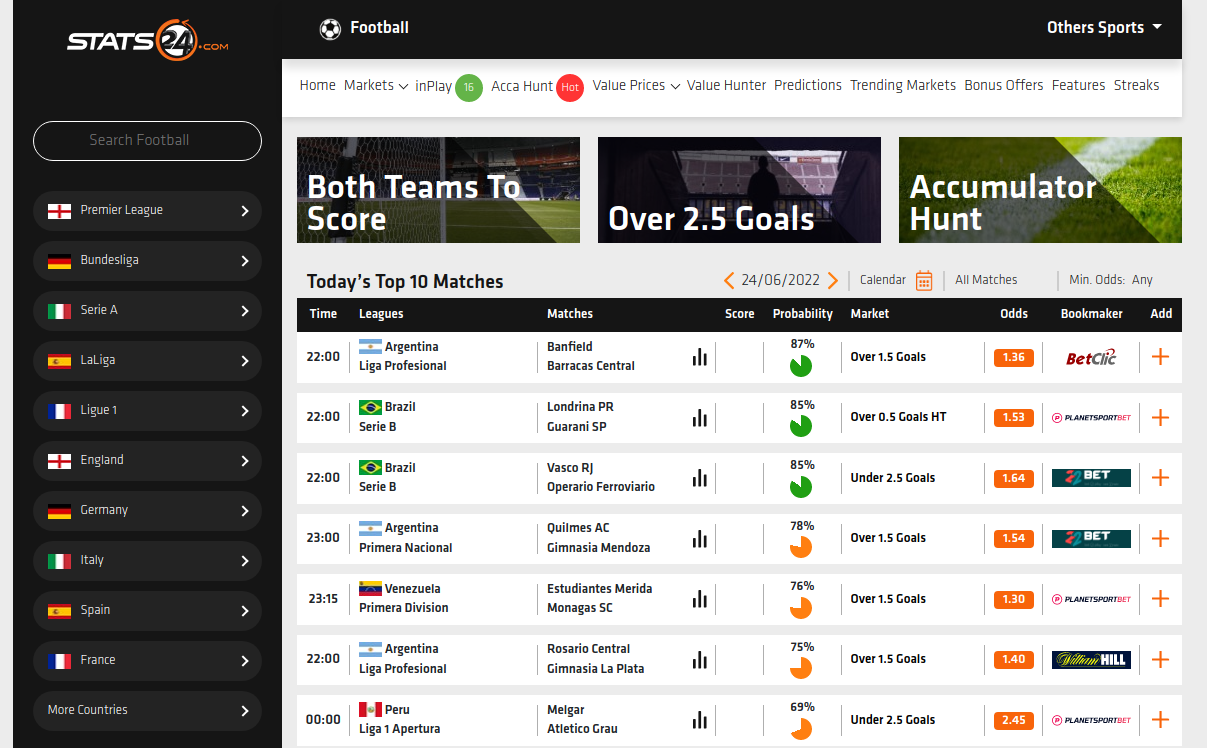 Start24 is a popular football prediction app for betting. It is suitable for both professionals and complete sports betting beginners. You can use it on both Android and iOS which makes it easy to utilize even when you are on the go. To anticipate football matches, this software employs an analytical approach whenever it is offering you the prediction. This app's database comprises an algorithm that highlights a team's advantage over another, current performance, and team news. The software has a section where you can predict or verify the forecasts of other users. However, you must first register. It also displays the top punters' picks. You can sort the prediction by category and make your selection.
2. Matchguess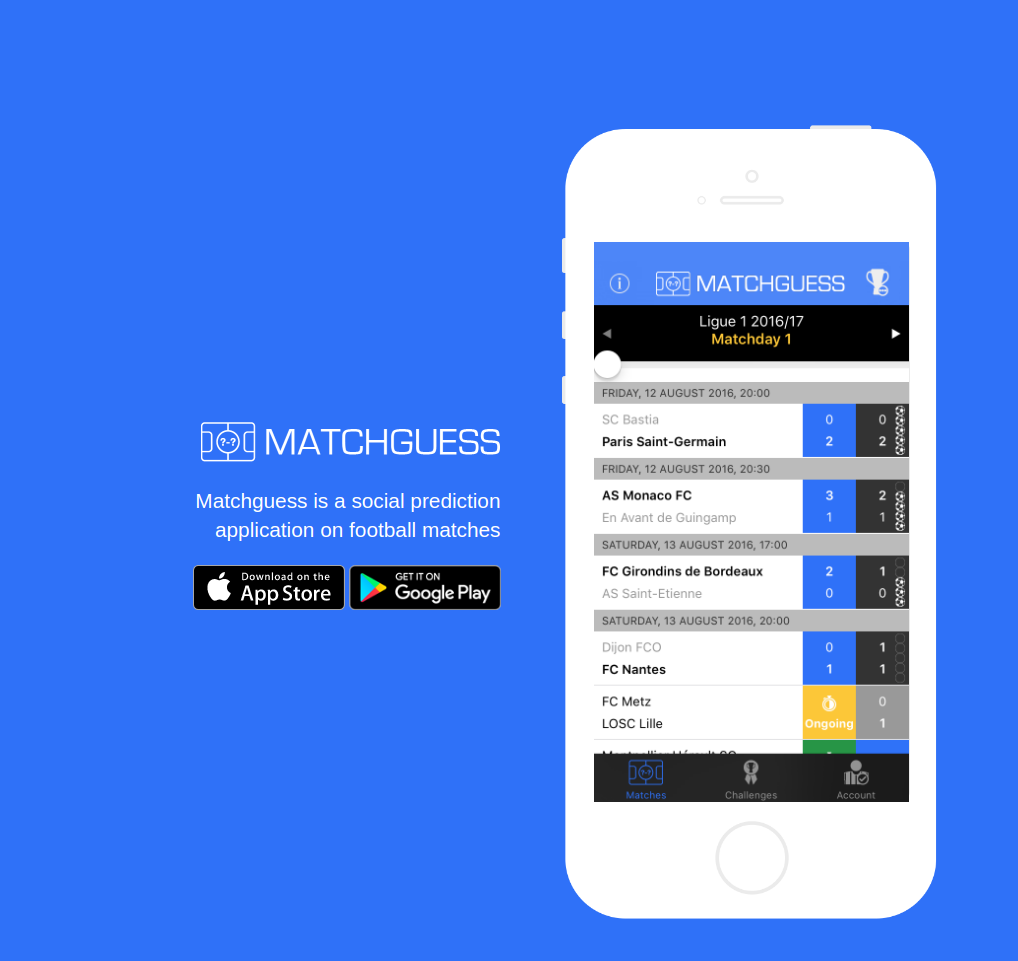 Matchguess is a sports betting app that predicts the results of football matches from all over the world. It also includes a percentage of the chance. The application takes a unique method to bet creation. A strategy is used to gain access to a certain forecast and the capacity to put together a team. The performance analysis strategies can be found there and can help you make more precise Betts. There are specific approaches for every one of the prominent sports that you can find on Matchguess. One can find out how successful an approach is by looking at the data that this app provides.
3. Overlyzer
Overlyzer is another football prediction website and app that can help you make more professional bets. You can filter through their platform by team or nation. On the Overlyzer website, you can also filter by match happenings and present density differences between the football leagues. They have The Live Statistics Software analyses live data in such a way that the game's progress is graphed in real-time. That is beneficial as the user can identify what a game's pressure circumstances are like at a glance. The higher a team's graph, the more pressure they're under right now, and the more inclined they are to strike soon.
4. FSM – football betting genius and prediction tips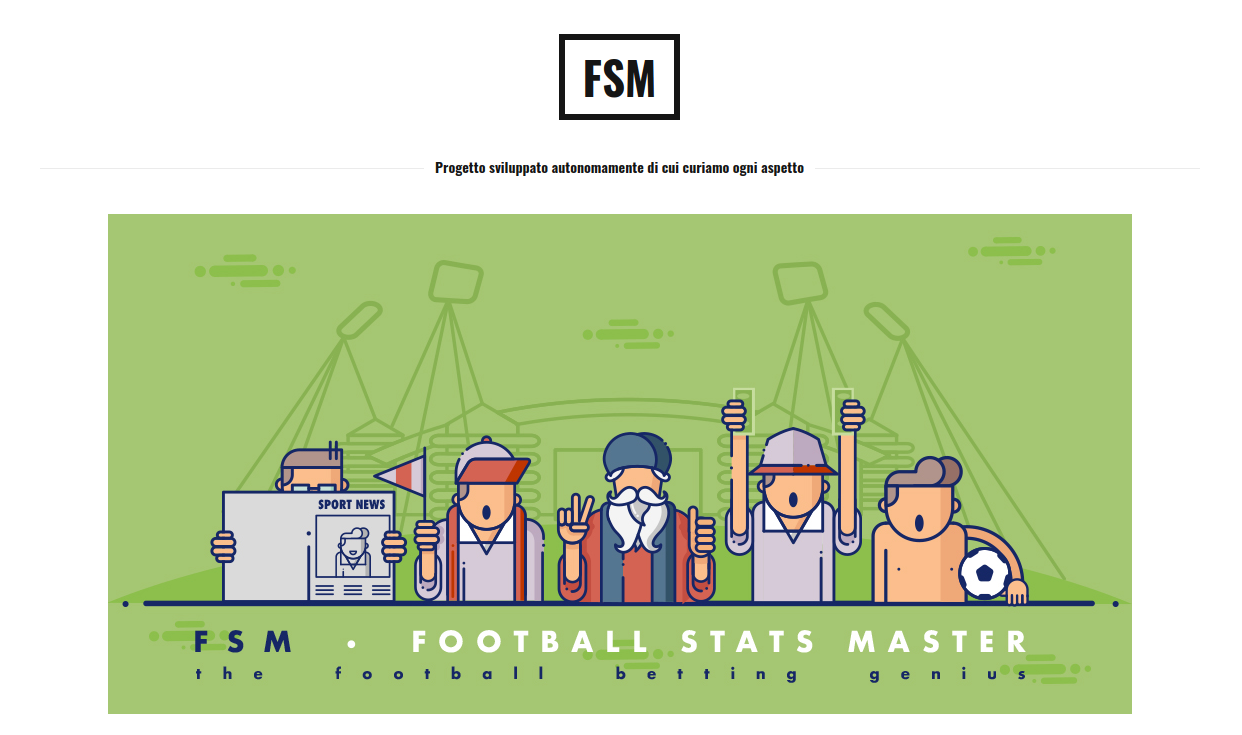 FSM – football betting genius and prediction tips recommendations is a program that keeps track of, archives, and analyzes all of a player's bets made in the past. It creates a simple and useful record of sports bets regularly. It is possible to form many records that are independent of one another. The FSM app's toolset enables you to examine the entire history of sports bets, regardless of their size. The program enables filtering by numerous parameters for integrative review convenience. This is software for seeing football match forecasts. You can read information about a specific match on the main dashboard.
5. Livescore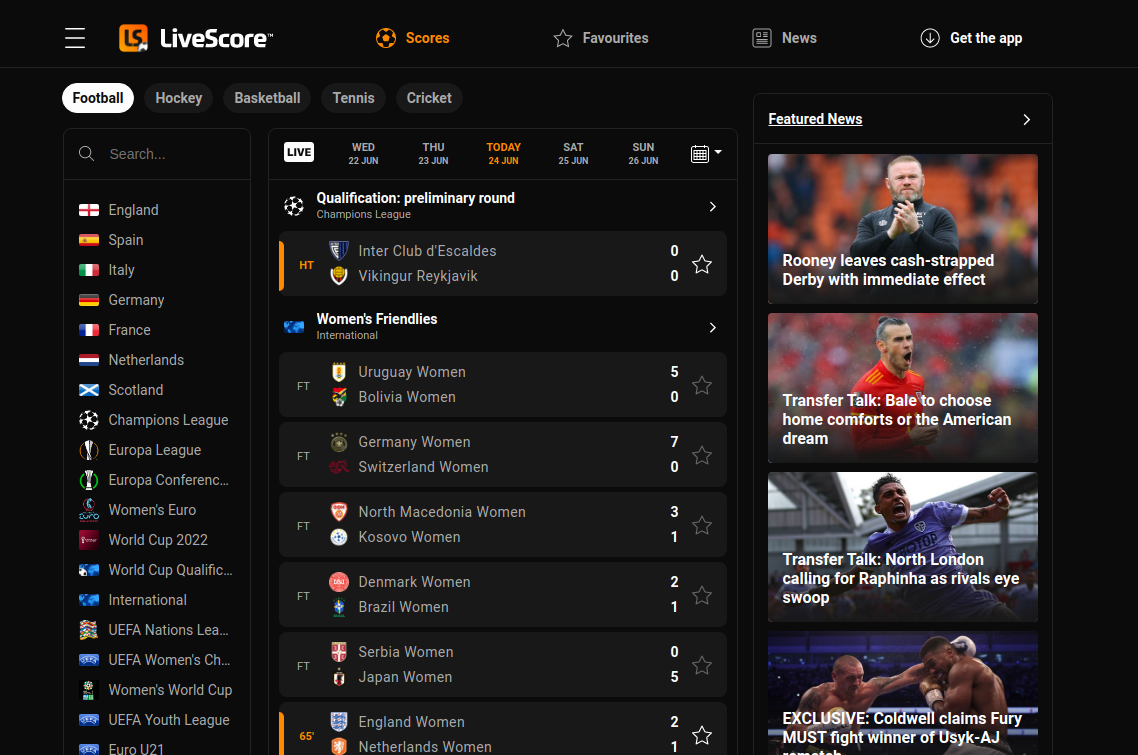 Football lovers who want to keep up with live scoring of football games browse the Livescore website in massive numbers. They released a mobile app that provides the same outstanding service but on your mobile device. Football dates, real-time outcomes, red cards, judges, and end outcomes are all covered in detail by the smartphone app. This data is kept up to current in real-time which makes it possible to earn money every day. Another remarkable feature you should try on the app is the ball tracker. You can see the pitch in real-time and follow the football and key game events. It's so engrossing that you'll forget you're not truly watching the game.
6. Soccer Prediction Football AI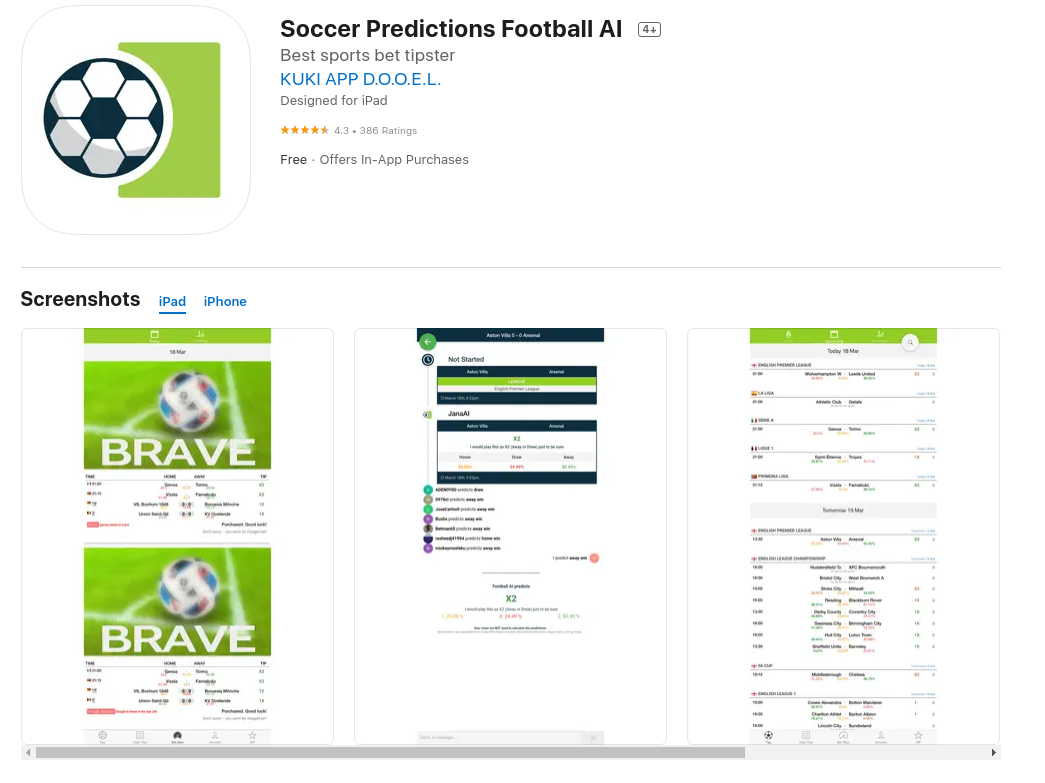 Soccer Predictions Football AI is a sophisticated tool that will be beneficial to football bettors and fans all around the world. Football statistics is a massive database that contains all of the tournament outcomes in one place. The tools and features that this app offers, permit you to see game history with individual player results and with that make more accurate bets. It also demonstrates the ability to filter your search by tournament type, year, and other factors. You'll be able to check player statistics in comparison to other ones. With this program, forecasting the likelihood of the match's outcome as a proportion is simple. The statistical database is also updated daily.
7. Winner Expert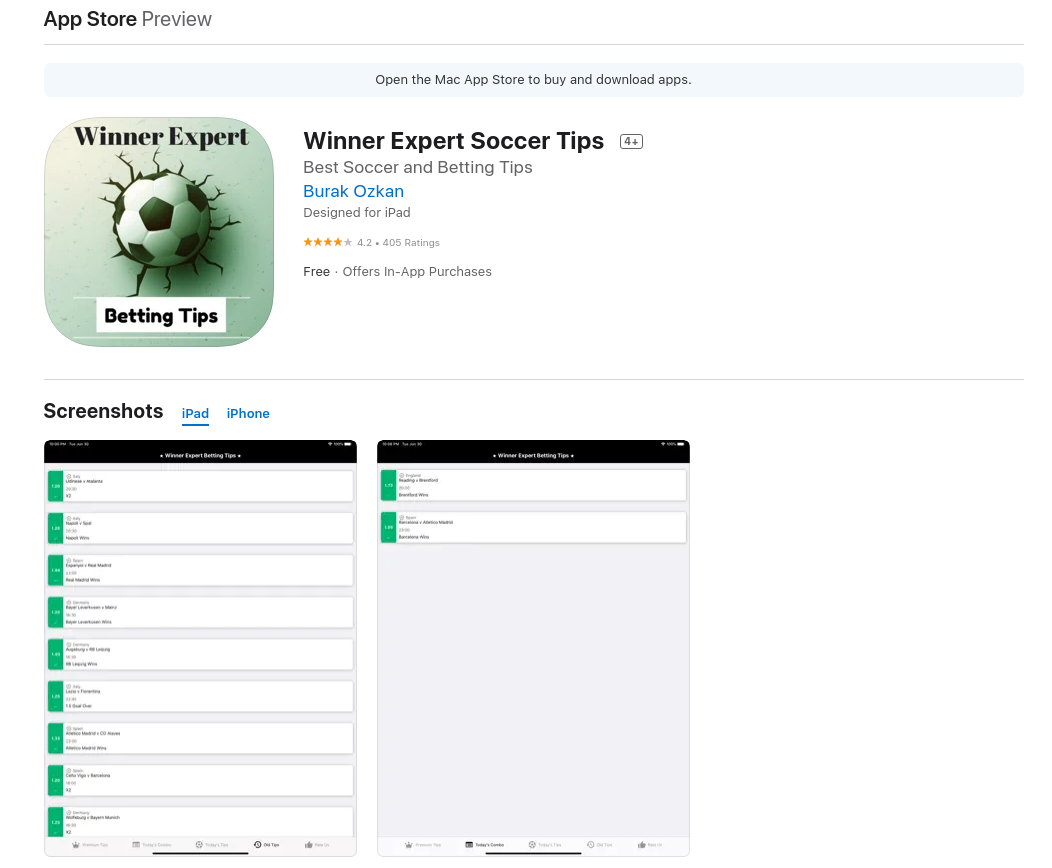 One of the best prediction applications on the market currently is Winner Expert. Football and basketball are the two sports about which it makes predictions. You don't need to worry as a professional betting team has studied the gambling tips and guidance provided by this app so you don't need to. The best is determined by comparing the clubs' head-to-head records and league standings. Their forecasts encompass practically all of the world's leagues, from Europe to Australia which allows you to bet on different teams and stay on top of each league. When fresh predictions are made, you will be notified. Winner expert features an in-app purchase of 4,800 on the Google Play Store, putting you in a strong position to win.
These are just some of the best football prediction betting iOS and Android apps you need to try. They can significantly help you in your next bet. Even if you are a professional and have a lot of experience or you just stared, these apps offer a lot of amazing features you need to use.